This could be a very good night, since (finally), it is a wide theme with lots of varied choices. Will
Jason
sing Simon & Garfunkle? Will anyone sing Madonna? Let's see.
David Cook
(
Hungry Like the Wolf
- Duran Duran) - Awesome!! Let's see what he does with this. The song started rather abruptly, and he put his signature
Cookness
on it. I love the song, I think he could have chosen something better. I agree with the judges, it was just a'ight. I still love me some David Cook, but I hope that his second song stretches him a little. He still is no Simon LeBon. On a side note, I think I may be related to my distantly, because my grandmother's maiden name was LeBon. Of course, Simon LeBon's is probably a stage name, and my sisters and I have just been deluding ourselves since childhood with the possibility of greatness in our family tree. Side note over.
Syesha Mercado
(
Proud Mary
- Tina Turner) - Still rocking the extensions, I could have predicted this song choice in week 2. She is wearing a dress that looks like it was leftover from Kristy Lee Cook's closet o' metallic. Of course, Tina Turner is also quite fond of the metallic. Syesha is the first of the season (and hopefully the last) to tell the audience to "Come on, Y'all." No thank you. She did a good job, her vocals are, as ever, solid, but it just felt kind of like she was doing Tina Turner, not like she was doing
Syesha
. I agree with Simon, though. It just felt like an impersonation.
Jason Castro
(
I Shot the Sheriff
- Bob Marley) Why am I so not surprised by this song choice?
Jason's
dreads look more wild tonight, almost full of body, if such a thing is possible. He seems to be using the guitar as more of a prop than an instrument. He strummed a couple of time, but it wasn't much. His vocals were shaky, and it was totally karaoke. Can he go home now, please? I hate to make accusations, but I wonder what he was smoking when he made this decision? Oh,
Jason
.
Jason
,
Jason
. Bad. I don't know who shot the deputy, but Jason shot the sheriff, and himself, right in the foot.
David Archuleta
(
Stand By Me -
Ben E. King) I actually liked the way he started it, then he turned it into a Christian Rock song with his vocal tricks that he always uses. And then he hit with his squinting and his patented arm out beseeching people to love him, ugh. I am so bored with him. And his high notes at the end were so off. Ok, American is going to love this. Sadly.
David A.
sure knows his fan base. The judges sucked up to
David
some, and Paula brought up Andrew Lloyd Webber's statement that
David A
. needs to open his eyes, and says that he did tonight, which I didn't see. Simon said "You could have whistled and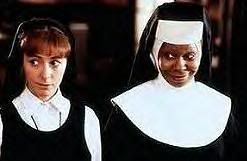 sounded better than the last song." Ouch, that has to hurt
Jason.
I guess it is the best
Little David
has been in weeks and weeks, I didn't totally hate him, but I had never before heard
Stand By Me
and thought "Wow, this could really use a backup gospel choir!" I almost think that David should just travel with a bunch of gospel singers trailing behind him, then he would always be ready.
Now time for second songs!
David Cook
(
Baba O'Riley
- The Who) This is a much better fit for
David Cook
than Duran Duran. His low range is still a little rough, but his higher range really is wonderful. I thought that he sold this song and it was great. Go
David Cook
! He kind of made it the
David Cook
show. Rock on. Apparently, he bared his soul for us, because Paula was humbled to sit and watch it. Ok. Simon welcomed him back, and I agree. I mean, I liked the first one, but it wasn't as good as it could have been. This was.
Syesha Mercado
(
A Change is Gonna Come
- Sam Cook) Yeah, because the finals in American Idol is just as important as the Civil Rights movement. Not quite. She's in full on diva mode in this song, but it didn't do much for me. I thought she hit some kind of rough spots, and she seemed to be trying too hard. Randy did not like her, but Paula and Simon did.
Syesha
was bawling. I guess the song really meant a lot to her. I just wish I had liked it more. She is still not making an emotional connection, at least not with me, not even when she was crying. I mean, I felt badly for her, but it didn't make me like her any more.
Jason Castro
(
Mister Tambourine Man
- Bob Dylan) This time,
Jason
is actually playing the guitar. Unfortunately, he is forgetting his lyrics, unless Bob Dylan wrote "and the uh-uh-uh-uh-uh-uh-uhhhhh". Even though Dylan is not really intelligible, I don't think he ever sang those non-words. Because Simon says that
Jason
should pack his suitcase, he is not going anywhere. He should, though, if there is any justice in the American Idolverse. I guess it was more of a
Jason
performance than the first one, but that still isn't saying much. Cut
Jason
's hair, though, and he could look like a young Dylan.
David Archuleta
(
Love me Tender
- Elvis)
David A
. must really want us to love him tender and sweet, squintingly so. I don't believe his emotion in this song. This time, though, he is
sitting
while reaching his arm out begging us to love him, and
sitting down
and squinting with emotion. Can't you feel it? No, me either. He seemed to go for the same kind of falsetto at the end that he did with the first song, and it didn't quite work for me this time, either. The judges sucked up to him some more, with Simon going so far as to say he "crushed the competition." I don't know about that.
I do know I want more
David Cook
. He's the only one I'm voting for tonight. I think that
Jason Castro
should go, but
Syesha
's lack of firm voters in the past might put her in trouble.
(I wouldn't be sad if
David Archuleta
becomes a victim of the Final Four Favorite vote-off. I don't see it happening, but a girl can hope.)