Cat Deeley looks mighty cold but cute all bundled up for chilly Salt Lake City auditions. Makes me happy it's late May now. There was some really lame attempts at Utah-White-Girl Rap (It's a good thing this is not
So You Think You Can Rap
- because these girls cannot. They wouldn't even get inside on that one. I would also not watch such a show.)
Joining the Nigel and Mary tonight is Mandy Moore - I think that is her name. Not the actor/singer Mandy Moore, but the one who choreographed the
fabulous table/business deal routine last season
. Loved that one.
Let's get on with the auditions.
Chelsea Hightower
is up first, and she's a pretty girl with five brothers and a gorgeous mother. She's got a sob story to boot. One of her brothers paid her dance school tuition, even when they were really poor. They don't go into why they were poor, and I'm good with that. She is dancing with someone else's partners, and she's sizzling. She has incredible legs and she is a wonderful mover. She has a certain something in her performance that is very appealing. Her "borrowed partner" is also not bad, but I wasn't looking at him. She is outstanding. Mary broke out the "hot tamale" cliche. It is a unanimous decision to send Chelsea through to Vegas, and deservingly so. She went running outside with her ticket in her tiny little dress, and she must have been so warmed by the good news that she didn't feel the freezing temperatures.
Next up is
Brett Bandord
, who has Down's Syndrome. He is there "to represent" according to his pre-audition interview. He moves well, and has a lot of martial arts moves. Nigel says that he is not going to patronize him, and says that he is a very good mover with musicality, and it would be great in a club, but not right for the show. He is given props all around by the judges, but they do not send him through, and he is ok with that. So am I. He seems like a great kid, but I don't know how he would have done with choreography, since he is all self taught, seemingly based on his martial arts.
Michael Moore
is next. No, not that
Michael Moore
(but wouldn't it be hilarious to see him try to dance? I'm chuckling to myself here). His family is into Native American Dance routine, which he doesn't do. He's got a weird style of dance actually. It's like he wants to be a breaker but isn't quite there. It's all over the place. I almost think that he is a student of Jump Style. He's almost there in certain moves, but not quite. Nigel calls his frantic and hectic, and tells him he needs to calm down. Michael agrees that he was bad. Mary cackled. Mandy Moore calls him for doing most of his routine facing the back, and he said that it was a mistake and he wasn't sure how he ended up that way. He ended saying "Well, I teach dance....just kidding. I think it's hilarious when people do that." At least he has a sense of humor about himself.
Richard Casteneda is shown doing an absolutely dreadful hip hop routine. It's frankly embarrassing, and Mary looked like she was trying not to fall asleep. Robert Taylor fell flat on his face - literally - trying to do a move. And outside, Cat had a fall on the ice!
As an interesting looking performer is
Gev Manoukian
from Khazakstan. He's a breakdancing ice skater, and he has also trained in some jazz and ballet, after being previously rejected from the show. Even on the floor, he looks like he's skating. It's really quite intruiging. He did one move where he stopped his face from hitting the floor by about an inch, I swear. It was beautiful. I want to see more of him. He is on to choreography.
Lindsey Judkins
is up next, and she started with a big pageant smile on her face, but she brought some more expression to it later. At first I wasn't sure, but she brought something really nice to the floor. Nigel called her on opening her eyes too wide and looking a bit cartoony (my words, not his). Mary complimented her ankles and called her cute. Mandy thought she might be one-dimensional. She is heading for Vegas, because Nigel said that he thought she would breeze through choreography. I think I would have made her do the choreography, but again, I am no dance expert.
There's a little montage about how many married people and mothers are auditioning. One guy has seven kids and forgot their names momentarily on the spot.
Nicole Downer
is a 27 year-old mom of four and is already planning ahead of what she will do with the kids if she gets to Vegas. Unfortunately, she is pretty dreadful. She looks like she is having fun on the floor, but I think I could dance better than her. Awkward. Nigel said it was fun, but something you would see in a sitcom or a commercial. Mary said that she could get the other moms together in the neighborhood and form a little troupe. Mandy told her to keep dance in her life. But not on this show. Buh-bye.
The last solo audition for day one is
Kelly Baker,
who was in High School Musical, and her mom won the emmy for the choreography in High School Musical - Bonnie Story. Wow. She dances a contemporary routine, and she has beautiful lines. She's a very pretty girl, too. I can see her going far. She's got an expressive face, and she gave the judges goose bumps. That's a good sign. Nigel says that
Kelly
is one of the best dancers he has seen this season. Mary calls her extraordinary, and the best dancer she has seen this season. Blessedly, she is too emotional to scream. Mandy says that she can tell that dancing is in her blood. She's on to Vegas. And I can't wait.
It's time for choreography with Travis.
Gev
is good, and Nigel says "will you carry on learning and come back another year?"
Gev
says "Sure," and is sent to Vegas. Nigel faked everyone out. I'm glad that he got through.
On to Day 2 in Salt Lake City!
Naomi Christianson
looks like she's going to be dreadful. She claims to be an actress, with a role as a warrior in an independent film. And, seeing her "dance," if you would call it that, I know I could dance better than her (and I am not a good dancer). She looked like she was walking with a slight drag of her feet. She claimed to be doing jazz, and then claimed that the problem with her dancing was the floor, and with her shoes it was too sticky, and with her socks it was too slick. Mary said that she needs a reality check, and that she was dancing like a three year old. "And you are looking there like I'm the crazy one!" Mandy is looking for Ashton Kutcher, sure that this must be Punk'd.
There was then a parade of nameless terrible dancers with good back-up plans - from marine biology to architecture to nursing. Yeah.
Strip Club DJ extraordinaire
Ryann Race
is up next, with distracting facial piercings. He is heartbroken because his stripper girlfriend left him, and he wanted to show his grief in his dance. Well, I don't know if I got that, but he is tall and lanky and moves weird, but in a musical and unique way. Nigel is jealous of
Ryann'
s day job. He's going on to choreography.
Matt Dormane
looks like an anime chracter, but he dances wonderfully. He has beautiful extensions and he is very flexible. He did a series of leaps (which I know have a technical name) across the stage and he looked incredible. Nigel criticized his shorts, but after praise from the other two judges, gave him a ticket to Vegas if he promised never to wear his "I'm about to go out for a quick game" shorts again.
Matt
agreed, and he is through.
There was a clip of
Thayne Jasperson
next, and he looked really unique. One of his pants legs was shorter than the other, and that was odd, but otherwise, gorgeous, and he was through to Vegas.
Courtney Pierson
and
Michelle Stringham
are up next, and they are best friends. Both of them got married and divorced at the same time.
Courtney
has a 2 1/2 year old son (who is a cutie), and
Michelle
is a fitness instructor.
Courtney
's audition is first, and she has a great look. I don't know what I think about her fluffy scarf, but she is a pretty girl. She apparently hasn't danced for five years, because she "lost her passion." The judges say that she has good potential, and they send her to choreography.
Michelle
(aka Shelley) is up next, and I didn't find her to be as engaging a performer. She was praised by the judges, and she also hadn't had much dance in five years. The socks made her slip a bit, but they said that her dancing was good. She is heading on to choreography as well. I am jealous of her arms.
It's time for the choreography -
Shelley
is through, and Nigel criticized
Courtney
's weird scarf, which she ditched for the choreography, and she is through.
Ryann
crashed and burned during the choreography, but he is still through to Vegas. We'll see how he does there.
There were 16 who made it through on Day 2 who we didn't see. 42 people from Salt Lake total went through to Vegas.
On to Dallas! It's supposed to be warmer, but it's still pretty cold, and the contestants still can't rap. There was even a little blanket fashion show outside, before heading in for the auditions. Adam Chapman (director of Hair Spray) is the guest judge in Dallas.
Brian Davidson
looked like a disaster waiting to happen. He claims to never get nervous, but has a disturbing habit of saying "period" at the end of each sentence and then slapping himself in the forehead. Yipes. His audition was stopped quickly, because he was not dancing, really only doing some strange boxing thing. He talks back to Nigel, saying that he doesn't care if he goes home. Yeah, cause that's the attitude that will get him through. Brian tried to redeem himself in his interview by saying that he knows he is not fluid or graceful, but he has groove. Yeah, whatever. Buh-bye. Good riddance.
Next is fight and ballroom dance, line dance, and hip hop instructor
Chad Agnor
- who tragically injured his hamstring while warming up! Yipes. He still wants to to the audition. Nigel told him that he shouldn't do the audition with his injury, but he decided to do it anyway. He did a country line dance, and I am not sure that is the best way to get through. He didn't do a good job, and he is told to come back next year. He's 29, and 30 is the cutoff. Good luck to him next year.
Paige Jones
is a typical Texas beauty queen living in a pink apartment. I want to throw up. She is a business student with a perfect 4.0. Of course. She's wearing a rhinestone bikini top to stand out in auditions. She's got a pageant smile plastered on her face, and her balance looked a little off on one of the leg extensions. Nigel called her a pirouetting set of teeth, and called her a Stepford Dancer. Mary said that she needs to show more heart, and Adam said that she needs to throw out everything she knows and just dance. She's on to choreography.
Joshua Allen
is a popper and he's crazy. And I mean that in the Mia Michaels sense of the word. This guy has some cool moves - some are almost belly dance! Very neat. He threw in some Russian low squat kicks at the end, and then had an amazing leaping split. Wow. Nigel says he is the most exciting person yet in Dallas. Mary claims that he's got it fired up, and Adam says he has wings. He's on to choreography.
After a short break,
Cassidy Corder
is up. She is a former cheerleader, who realized that she liked the dance best of all. She's got some insane "Booty Popping," but some of her transitions were really weak. I think the only thing she really did well was the booty popping. She kind of moved awkwardly from one booty pop to the next. Mary said it was mostly throwing her hair about, and Nigel said that it was terrible. She claims that she freaked out, and should be allowed to go on to choreography, but it is not to be. She was really awful.
Brianna Gardner
is next, and all she did was sit and shake her head to the rhythm. It was weird. Nigel said that she looked like a really bored stripper. Ouch.
Kayleigh Darling
also fails to impress.
John Dix
and
Arielle Coker
are up next, and they move beautifully. He did a really nice series of lifts with her. She was really the standout to me in the audition, though. He was there to be strong and to let her show off her impressive lines. I really think I like her. Nigel said it looked like Beauty and the Beast, and also thought that
John
looked like the non-dancer. Adam gives
John
props for not dropping
Arielle
because the floor was slippery.
John
is through to choreography, and
Arielle
goes straight to Vegas. Nice.
There was a series of good dancers next, none of them named, but they were wonderful. Can't wait to see more of them in Vegas.
Steven Arner
is last, with a chair dance and big afro pom poms. Weird. He didn't do much dancing at all. He looked like he was channeling a bad female stripper. Really dreadful. Nigel says that he ruined the Mickey Mouse Club for him, and Steven says he was good. Umm. no, you weren't. Mary said he was terrible, and Adam said that he looked like he was sleepwalking and didn't care about being there.
Steven
wanted to do the choreography, and thinks that he needs more training in ballet and contemporary, and Mary said that he needs hip hop training, and he is delusional. He swore at her, and kept saying he was good. Mary got really upset with him, and deservedly so. Yuck.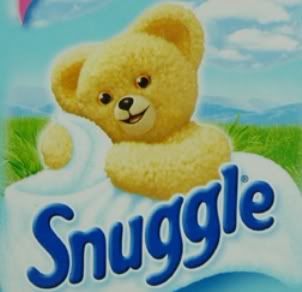 Time for the Dallas Choreography.
John Dix
is commended for being a great partner, but he's gone.
Pageant girl Paige
is through, as is
Joshua
, and 38 other dancers. And it's a strange montage of Happy Dances sponsored by Snuggle. That's going a bit too far. I missed that part last week due to the DVR cutting off.
I'm excited that there are more auditions tomorrow. It's going to be interesting! Can't see who gets to the show, so I can pick favorites. I really don't like
Pageant Girl Paige,
but that could just be my deep seated dislike of all things pink, and I think her sweat might just be pink. We'll see how she does in Vegas.