This week, Cat is well chilled again in Milwaukee. She does have cute scarves, though.
They start with a recap of some of the moments we didn't see. Nigel attempted to get gangsta during some of the hip hop auditions, and he just ended up looking like he was having seizures most of the time.
Back in DC, we see Popper
Michael Kim
. He auditioned in Season 2 and made it to Vegas, but was then cut because he couldn't do partner dancing. He's a great popper. He looks like he's just made of gears and hinges. It's really cool. I actually kind of enjoy the technique of popping. It is so neat. The judges all love him, and hope that he can get through the partner dance (he was "creamed" by Mary's Salsa last time), and hand him a Vegas ticket.
Now we see people going into the Milwaukee auditions. But, it's a all a tease, because they are padding again and showing some more clips from other auditions. People come with support, and they show it.
In LA, roommates Natalie and Katee work out in matching one-piece union suits in their apartment. O... k...
Katee Shean
did a lot of throwing her hair around during her contemporary audition. She did a few pretty cool moves. Her hands were cool. Mary wants to send her to Vegas, and and Mia does to. I liked her, but didn't love her. Some of her leaps and such didn't look as strong as other dancers. We'll see.
Natalie Reid
was up next, and she had almost some African dance inspired contemporary. Her face is very expressive, and I really like her.. She did some neat almost praying mantis type moves. Cool. It was cool. Nigel said that she was outstanding and he was engrossed by every little thing. I agree. Mary says that she is different and unique. I agree. Mia also called her great and unique, and honest, not self-indulgent.
Natalie
is also going right to Vegas, and I think she deserved that more than Katee. Let's see how they both fare there.
Waiting for the judges to arrive in Milwaukee... so it's time for a salsa in DC.
Janette Manrara
and
Romulo Villaverde
did a very impressive routine, including several very cool lifts and there was a bit where he almost hackey-sacked her around. It was super. It got Mary screaming. Nigel said it was better than David Beckham does with a football (or soccer ball for us Americans). The tricks get high marks, but the footwork for
Romulo
was not great. They went back for choreography, and we got to see the results of that immediately.
Janette
went through immediately to Vegas.
Romulo
did not make it, though. Hope that
Janette
is as good with other partners!
Finally, it's time for some Milwaukee auditions! (After the commercials) Hip hop choreographers (and married couple) Napoleon and Tabitha are the guest judges in Milwaukee.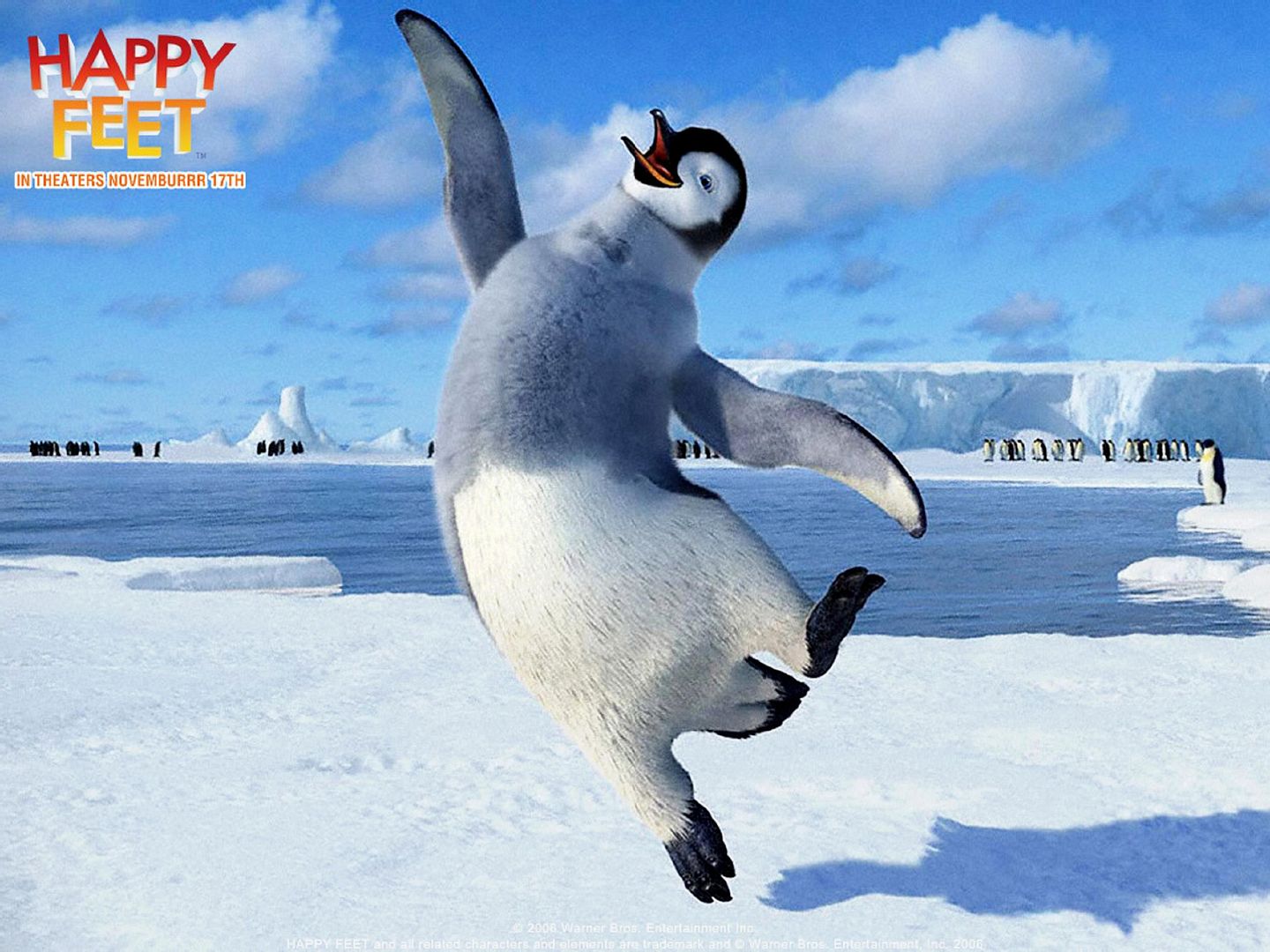 Bianca Revels
is the long awaited first contestant. She does tap dancing, with a little moonwalking in there. She's tapping to Boogie Wonderland, and I wonder if she learned some of her routine from Happy Feet. Nigel loves her. Mary loves her. Napoleon and Tabitha also like her, and she gets a ticket to Vegas. I can't wait to see what she can do with other styles, because she is an excellent tap dancer.
James Davis
has been preparing for this audition since season 3, he says. He's worked with several choreographers with his audition piece. He includes some air guitar in his routine, and lots of running jumps. It all seems really corny to me, and he's a bit over the top. Mary said just no. Just silly. Mary cackles. Napoleon say it's like the character that can't dance in Footloose. Tabitha says it was like a musical movie medley, with all sorts of signature moves from a whole bunch of them. He asks to be put through to choreography, but Nigel and the others deny him. He vows to be back next year. We'll see.
Evan Kasprzak
is up next, and he is wearing a jaunty little hat. He is a great mover with a lot of personality. I could really love him. His ending was a really impressive series of pirouettes that sunk down into a low spin and then he popped right back up. It was neat. Nigel says he's like Gene Kelly. Mary says it looked effortless, and appreciated the inclusion of a really high leap, to show that he could do hard tricks, too. The guest judges love him, and he's straight through to Vegas.
Victor Campos
is up next to embarrass the heck out of himself on television, in a Zorro mask no less.. He is completely out of sync with the music. He claims that it was all about the conflict between individuality and society's pressures. He then refused to take the mask and hat off when Nigel asks him to. "You didn't ask nice enough." Nigel scolds him for being rude. Mary said that his self-proclaimed style of "silly pop" is just "crap-style." Tabitha and Napoleon said it was really boring, and went off on a diatribe about the importance of doing your own thing, and blah blah blah. Bored now.
Travis France
also did a great job embarrassing himself. He's dancing like a bad dancer in a gay club. He had some impressive flexibility, but that is about it. Leaping and leaping and leaping with no substance. Napoleon said he was on fire. Not in a good way. No one wanted him to go through, and he's gone.
Kourtni Lind
looks like she cuts her own hair using dull kitchen
shears. She brought her mom along for support. Right off the bat, I want to whack her mom upside the head for the atrocious spelling of
Kourtni's
name. She does a contemporary dance, and it's very strong. She looks a little like Darryl Hannah in Bladerunner. Nigel calls her very interesting, and says she looks a bit like Uma Thurman. I can see that, too. Mary said it was very dramatic and was wowed by it. Napoleon and Tabitha loved her, too. Nigel said that Kourtni is going to make Quentin Tarrintino want to do "Kill Bill: The Musical." On to Vegas she goes.
Tom Kozal
did a very impressive starting see-saw-like move. It got a little weird from there, but he might have potential. He knows how to work the audience, that's for sure.
Tom
raises earless goats. Um. That's weird. He practices dancing while he is filling up water tanks for the goats. The judges are speechless and tell him to keep having fun. No more competition for him.
Ashley Henry
is wearing Day glo colors to make sure the judges know how excited she is and how much she wants to get through. She stripped off her jacket, and does some crazy booty popping which made Nigel cover his eyes. Tabitha said that she is amazingly charismatic and lights up the room. Napoleon says that she had the outfit for that. Tabitha urges her to take dance classes, because she could be really good with some lessons.
Ashley
begs to go through. Mary cackles and Nigel says that he wants to see her in choreography. He doesn't think that she will be good at it, but wants her to see how much she has to learn, pretty much.
Susie Garcia
is a high school teacher, but looks more like Hannah Montana. She looks like she is trying too hard to be young. She's only 24, but still. Pink streaks in her hair? Is she Avril Lavigne? She brought some latin moves, which was weird to see in knee high converse sneakers, but she has some great hip action. While she is dancing, Nigel mentions that he would love to see her in heels, and I agree. Nigel says that part of her routine reminded him of Shakira, but her routine didn't flow. He really wanted her to wear heels. Everyone is on the fence, but they are sending her to choreography.
She auditioned in LA, but she's back, with no rhinestones this time -
Rebecca Hart.
She moves nicely, and through her leaps didn't seem so great, she had some good moments. Nigel says that she manged to tone it down well, and it was the best he's seen today. Tabitha says that she can see the competition dancer in her, but not too bad. Mary says that she is impressed by the change in her style. She's on to Vegas, so it was worth it for her to try again.
Brice Casimir
is from Camaroon, and he's been in the states for 2 years. He has a part time job at a retirement home, and he dances for them. I don't know hip hop well, but I liked him. Nigel said that he was not performing for the judges, and didn't connect with his audience. He enjoyed some of his moves, but wanted more performance. Mary said that even when he looked at the judges, it was kind of hollow. Napoleon wants to see more of him in choreography, and he gets the chance.
Brice
smiled more, but didn't get the moves down, and it's a no for this year.
Ashley
bombed the choreography, and she knows it. Nigel said that he thinks it would be great to be her friend, but she is not going on. Ashley says that she has already signed up for two ballet classes, so she'll be back.
Susie
is going to Vegas, and deservedly.
The Snuggle Happy Dance Segment is superfluous as ever.
On Day 2, the first dancer is
Cooper Zamarano
. He's very expressive, and a beautiful contemporary dancer. His extensions are incredible. He raised himself off the floor with just his toes at one point, and that was beautiful. Nigel says that he reminds him of Travis, which is a good thing, but he warned him to keep his tongue in his mouth. That's funny. Mary, Napoleon and Tabitha loved him, and he's through to Vegas.
Yesenia Gomez
has lost 50 lbs since she made it to the 4th round in Vegas last year. She looks great. Heartbreakingly, halfway through her audition (which was going great), her knee went out. Nigel is really concerned and says that she needs to have it looked at. Poor
Yesenia
, I am sad about her injuring herself. Nigel says that he hopes to see her next year, and hopes that she gets her knee right before then.
Philip Courter did some really cool moves including a pantomime almost with his hands as if they were different creatures. He is intriguing. He is a friend of Yesenia's, and was heartbroken to see him go. Nigel said that
Philip
has improved from his previous one-dimensional performance, and is totally 3-D now. Mary, and both Napoleon and Tabitha adored him. On to Vegas for him.
Raymond Love
and his nameless partner (who is not auditioning) begin pretty weak. Nigel actually stops them and tells
Raymond
to show them that he is dancing with a beautiful girl and not a piece of meat.
Raymond
did a slightly better job the second time through. Nigel was impressed with the choreography, but wanted him to dance it better.
Raymond
is a minister, and that's one reason that he was not showing sexual feelings. The judges all said that he needs to work on connections. Napoleon and Tabitha love his choreography and want to give him a chance. Mary says no, but Nigel says he doesn't want to just see
Raymond'
s talent disappear, so he is through to choreography.
Hau Hou
does a tribal style dance, but I swear, there was some Charleston in there. He looks like he's wearing a miniskirt. Nigel questions his music and his costume. Tabitha said that she was uncomfortable with the jumps and floor work with Hau's "package" threatening to make an appearance. He's gone.
Lizz Plott
dances tap a capella. She's a very pretty girl and did some wonderful tap. Nigel thought it was terrific. Mary says that she is the best female tap dancer on the show so far, and Napoleon loved it, saying that he could have free-styled to her tap beats. She is through to Vegas. That's two tappers from Vegas.
Raymond
couldn't get the connection in the choreography, and he is not going to Vegas. 11 others are.
The last dancer is a mystery dancer, to
It's Raining Men
. It's dragalicious! Mary cackles that he has good legs. He did some really impressive moves, and it makes me wonder if he would have gone through if he hadn't been in drag. At the end of the audition, he whips out a red fan. While the dancer's name is down as Danielle Chorizo, Nigel asks if it is Ryan Seacrest. Turns out, it was
Travis
in drag! Ha ha ha. That's funny. I wouldn't have recognized him. He's hilarious.
Vegas is tomorrow, baby! Wooooot.