I just watched some of the Oscar Red Carpet that I had recorded, and I was embarrassed for Ryan Seacrest.
I like him on American Idol. The banter with Simon is amusing, he manages to keep Paula from falling into her "Is that Coke in there" little red cup, he deciphers Randy's Dawgs and yo-yo-yos...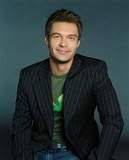 I even enjoy him as co-host on E!News.
He makes an adequate host of America's Top 40.
I have never heard his radio show, but I hear it is decent.
Then why was he so completely inept at the Oscars?
While quoting random tabloid rumors about George Clooney to George Clooney, he made an utter fool of himself. Trying to protect a befuddled Jennifer Garner from the onslaught of Gary Busey, he was visibly flustered. He gave action figures of Patrick Demsey and Amy Adams to the live people. A little awkward.
Isn't the point of the Red Carpet "Who are you wearing?"
I have never seen worse coverage of the Red Carpet. It all seemed random and rushed, with some stars being glossed over while others had in depth chats about inane subjects.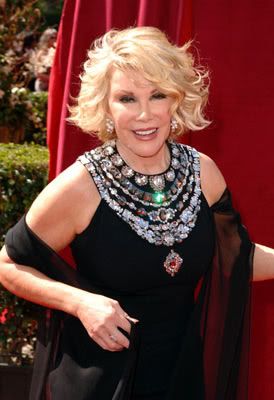 I never thought I would miss Joan and Melissa Rivers. At least Joan has had so much plastic surgery and botox that she is incapable of appearing outwardly flustered. I wonder how she would have handled Gary Busey?
For the love of God, Seacrest OUT.