I wish there was some sort of rule that anyone who sang a slow song last week should sing a peppy one this week. Just saying.
Looks like tonight's songs can come from any of the Beatles. So they can call it two different themes
Amanda Overmyer (

Back in the USSR)

-
Shaky shaky shaky. She sounded terrible. Out of breath. She seemed to be chasing the music, and kind of lost. That was terrible karaoke. Awful. Dreadful. Why does Randy like her? And Paula, too. Not like I should question anything that Paula does or says. Simon says she is "in danger of becoming boring." She's already there in my eyes. She's also really high on herself.
Kristy Lee Cook

(You've Got to Hide Your Love Away)
- She's got a great personality. If she doesn't suck it, I could like her. She looks like she's wearing a mylar dress, coated in saran wrap. Wonder if that was on the clearance rack at Metallics R' Us. She started out pretty well, but in the middle, she hit some truly awful notes. She made a very nice song into a very harsh, almost frightening song. The end got much better. At least it wasn't as manic as last week. I think
Amanda
was much worse than her. I want her to stick around to see her blow Simon out of his socks. I think she has it in her.
David Archuleta

(The Long and Winding Road)
- He really looks like he
should be on
Who's the Boss,
Tony Danza's nephew or something. My god, at this point, I might have to transfer Chikezie's Easy Listening moniker to
David
. He at least sounds good, but I want him to sing something
young
and
modern
, not Beatles elevator music. I think I am over
David A
, too. He sounds good, he remembered his lyrics, but why does Randy always tell people to sing runs randomly? Ugh. It's like they have already decided he needs to get into the end, and they refuse to say anything bad about him at all. I disagree.
Michael Johns

(A Day in the Life) -
I just love his voice. He hit a bad note on the falsetto, but the rest of it was lovely. He's a fantastic performer. My friends think he messed up near the end, but not enough to make me not like him. I want to know how Randy can pick on his song choice and kiss
David A
's boring boots. I think he was far superior to anyone else tonight so far. The judges pissed on him, and elevated
David A
. I do not understand. Hilarious that Paula picked on him for wearing the ear monitor and he wasn't.
Brooke White

(Here Comes the Sun)
- Her dress came from the same rack as Julianne Hough's last night. She's dancing like it's a much faster song, almost like she was on something. She was all slinky and weird. The transition between sitting and standing was very awkward. I wish she had sung something faster, but I think that she has shown her vulnerability, because she can't move at all. She was annoying when she was protesting about the judges criticism.
David Cook

(Day Tripper) -
Captain Comb Over's wearing a vest, a very loose tie (it almost has an ascot feel), and a leather jacket. That's odd. He's rocking this song out. I liked the guitar work. Very nice,
David.
He just pulled out way in front of tonight's pack for me tonight. The voice box was sweet. I like him. I like him a lot. The judges uneven criticism is maddening.
Carly Smithson

(Blackbird) -
He outfit looks like maternity clothes. Bad maternity clothes,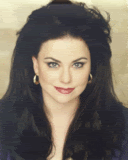 not cute maternity clothes. The shirt makes her look all hunched over. She looks a little like Delta Burke (although, in this picture that I found looks a lot like
Amanda
and
Carly
combined. Weird). She was good in the beginning, but when she went up high she hit some really bum notes. I really liked the lower notes. It was really boring. The judges show such favoritism for her and
David A,
it's soooooo annoying. At least Simon criticized her a little. I don't care WHY people choose songs. If it sucks, it sucks. The story behind the song choice makes no difference at all.
Jason Castro

(Michelle)
- Risky risky risky singing something with so much French. He's got such a pleasing voice, and he did a lovely job with the French pronunciation! He has such a great low range, I think he was trying so hard to get all the words in there, properly, that he did disconnect a little. He is such a charming personality, that might just get him far.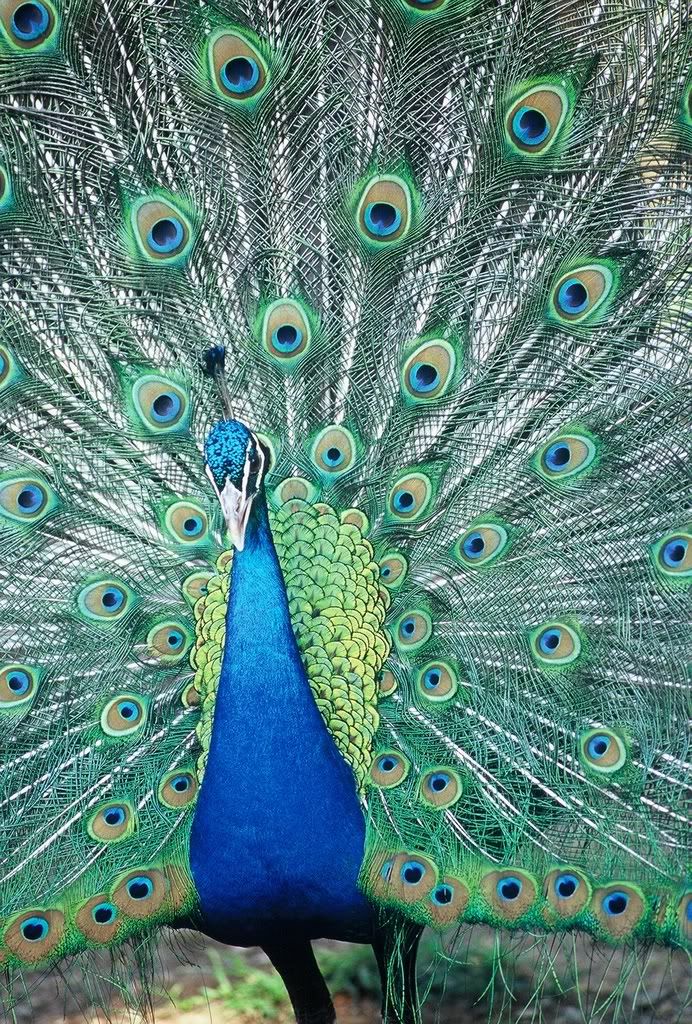 Syesha Mercado

(Yesterday)

-
She's very pretty tonight (what else is new), and her dress is rather peacocky. Some of the runs were indulgent and unnecessary in most cases, but it was the best she has been so far. For that, I will remember her for longer than previously. It was not genius, but it was quite quite nice. Minus some of those screechy high notes that didn't need to happen. But, overall, quite pretty. Like a peacock. At least she dressed the part.

Chikezie

(I've Just Seen a Face)

-
I was bored again. Then he pulled out the harmonica andI got confused. I think that
Chikezie
has proved that he should sing blue grass. He goes well with the steel guitars. It was a rather schitzophrenic arrangement, but it worked for me. Last week was far superior. He is not my favorite of the night, but he cannot reclaim his
Ezie
Listening title. That's a good thing.
Ramiele Malubay

(I Should Have Known Better)
- Let's see -
David Cook
's hat from last week, a thin t-shirt, an S&M corset, and tight skinny jeans. Yup, good fashion sense there,
Malubay.
I like the deep tone of her voice, but again I am bored. She just needs to learn what works for her voice. That wasn't it. I just think she's in over her head. It's a shame, because she's sweet.
What a terribly disappointing night. No one blew me away. I'm voting for
Michael Johns
,
David Cook,
and
Jason Castro
. I think I'll toss in a couple for
Syesha
. Maybe one for the
Chikezie
who finished his song. Not the one who started it. Bottom three is wide open. So many were completely sub-par. My guess is Amanda, Ramiele, and Kristy Lee Cook. It could be anyone, though.
For the love of God, no one call or text message asking for more Beatles songs. It obviously didn't work out so well this time. What a mess.
Tomorrow, Kelly Pickler. Yay? Hopefully we get to boot someone who deserves it.