It's time for the second batch of 12, and let's hope that they do better than last week, shall we?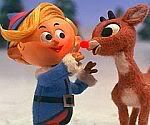 Kara says there are no second chances. Wonder what she calls the Wildcard show, then?
And is it just me, or is Alexis looking a bit like Hermie? I'm just saying.
Jasmine Murray
(
17, Mississippi
)
Love
Song - Sara Borelis
. I have thought previously that Jasmine is totally overrated, and this song doesn't start out well for her. Her tone is nice in the low notes, but she can't hit them, and when she gets to the even slightly higher notes, she gets shrill and shouty. She knows how to work the stage and the camera likes her, but I still stand by my thought that she is entirely overrated. She got on her best Carrie Underwood Strut, but I don't think it did any good for her. Randy said it was pitchy and said it felt weird. Kara said that she is young and commercial, but agreed that it was all over the place. I am so happy that the judges are agreeing with me so far. Paula said that she wanted to disagree, but she couldn't. She did like Jasmine's confidence. Simon said that she has a great look, great attitude, and the confidence, but unfortunately, she doesn't have a good voice. He thinks perhaps she needs to mature into her voice a bit more. I am so happy that the judges didn't fall all over her, because they have in the past.
Matt Giraud
(23, Kalamazoo) Viva La Vida - Coldplay
. The dueling piano player is a favorite of mine from the beginning. He seems really nervous and I heard that in his voice. It caused him to lose some control and sound shaky, but his tone was really good. He didn't rock out the chorus like it kind of needs, and his high notes were simply not there. I wanted him to do better than this, but I think sadly, he's gone. The end was a complete mess, when he went off on some runs. Just a complete travesty. Oh, Matt. Kara told it like it was, saying that he chose the total wrong song, and though he blew her away in Hollywood, this didn't show what he's capable of. Paula said he was a favorite of hers in Hollywood, and said it was a really risky song. She said his performance was better than rehearsals were, and that makes me wonder how awful he was in rehearsal. Simon said that it was verging on terrible, calling it a jerky strange wannabe popstar. Randy said that he is still rooting for Matt, but he needs to work it out. In other words, Randy said nothing of consequence.
Jeanine Vailes
(
28, DC
)
This Love - Maroon 5
. Did we see her at all before? She has a good tone, but seemed off the timing of the song, and completely off key. She said that she wanted to do something that she was comfortable with, and I sure would hate to hear her try something that pushes her limits. She was ardent, but didn't seem to understand the meaning behind anything she was singing. It was horrendous. Paula complimented her legs and had nothing more to say and passed it on to Simon, who said it was painful, a struggle, and a completely inappropriate song - but agreed that she has fantastic legs. Randy said that the best part was the end, because it was over. Kara said that so much is pretty about Jeanine, but said that the song was entirely overdone, and that everything about it was wrong. Jeanine said that she wanted to prove herself because she was underexposed before. Randy said it would have been better if it had been in tune, and Simon said that she was better under the radar. Jeanine did some begging for votes, and it was almost pathetic. Paula said that she was suprised to hear that Jeanine felt confident and comfortable with the song. Kara came right out and said that Jeanine doesn't deserve a spot in the top 12. Jeanine tried to pull the age card, because she's one of the oldest in the competition this year. Um... then she should have had more time, theoretically, to become a good singer. She failed.
Nick Mitchell/Norman Gentle
(
27, CT
) And I'm Telling You. Oh god, he's come out as Norman. In shorts. And a suit jacket with tails. If that stern man in the audience was his father, he did not look amused. He stripped off the Norman costume bit by bit, and ended with a very impressive long and strong note, but seriously? I'm kind of speachless. Simon says that he prays that Nick/Norman doesn't get through to the next rounds, and called it horrific comedy. Randy said it was one of the most entertaining, even though the vocals weren't all there. Kara said at least he is memorable, and, like Simon, he wears the same shirt every week. She says that she doesn't see him in the music market, but he's amusing. Paula said that singers come in all shapes and sizes, and she said that he seems to be channeling Olivia Newton John half the time, and says that he's fun and memorable, but this is probably not the stage for him. I'd tend to agree.
Allison Iraheta
(
16, LA
)
Alone - Heart
. She was funny with Ryan beforehand, complaining about having to go to Idol High School, just in a room with the tutors. Carrie sang this song and I thought it was atrocious then. Allison has an amazing natural voice. When she got into the rocking part, she gave me chills. She did have a couple rough bits, but I'll forgive them for the awesome bits. Let this be a lesson to you, Jeanine - THIS is how you come from previous underexposure to be amazing and memorable. Randy said that she blew it out da' box. Kara said that Allison doesn't even know how good she is. Paula is the first to pull out the "you could sing the telephone book," line. Could we please retire that phrase? It was old when she said it about Justin, and not true. Paula said that Allison has a Kelly Clarkson vibe, and I'd agree. Simon said that she transformed on stage, and that she was without a doubt the best of the night so far. Yes, I agree.
Kris Allen
(
23, Arkansas
)
Man in the Mirror - Michael Jackson
. From the first note, I was worried. I think it was too low for Kris, and though he has a decent tone to his voice, he seemed really awkward on stage. I don't think that he's bad, but I don't think that he's memorable. He definitely got better as he went on into the song (while the back-up singers tried their best to outsing him). Ok, I might change my mind about him... the end was quite strong, and his long notes were impressive. The very last couple notes were rough. Kara agreed with me, and said that the back half was better than the first half, which was rough. She said that it was the wrong song, though, because it didn't show what she fell in love with in Hollywood. Paula dropped some songwriter's names, and said that she thought he was charming and nailed it. Simon agreed - shocker - with Paula. Randy said that he thought he would miss the guitar, and didn't. He called Kris "baby," and Simon objected in the background as Ryan fought to take back control. Gotta love live tv.
Megan Joy Corkrey
(
23, Salt Lake City
)
Put Your Records On - Corrine Bailey Ray
. She's another one with an adorable son. She's got a great jazzy voice and I love it. I despise her dress, though. It looks like she stole it out of her childhood dress up trunk - and didn't jive with her sleeve tatoo. She had a weird shaky thing going on with her arms and hips - like if you make a barbie doll dance, and they can't move at all the proper places. She had some issues with the high notes, but she's so unique in her tone. I think that Allison was way stronger, overall, but Megan did well. Paula said that she picked the right song, and that she is interesting, relevant, hip, and the camera loves her. Simon called her a funny little thing, but thought that it started out really well, but then she went out and oversang the second part of the song and got shouty. I would agree with that. Paula kicked in saying that Megan reminds her of Nelly Furtado, and I can see that in her face. Randy loves the smokey jazz thing and wants to see more. Kara called her a package artist, and that she could be a breakout hit artist. I really dig her voice.
Matt Breitzke
(
28, Oklahoma
)
If You Could Only See - Tonic
. Even though his movements looked like he was moving in slow motion, his voice was all there, and I was digging the acoustic beginning of the song. I like him much more than Roughneck Dude who made it through last week. I think by far the strongest guy of the night, overall, based on pure potential. He has a really good tone, and I enjoy him. Simon said that he really likes Matt, but he hated that song, and wished he could have talked him out of it. He thought that the performance was uncomfortable, and is disappointed. Randy agreed that the performance was boring, and was "cool Matt," and should have shown more energy for the song. Kara said it was one-dimensional. Paula said that the song didn't celebrate who they fell in love with. I wish that his performance had been better (it was very odd, in a stuck in quicksand kind of way), but I still liked his voice.
Jesse Langseth
(
26, Minnesota
)
Bette Davis Eyes - Kim Carnes
. She
has a really sweet 8 year old daughter, and she's the one who won the sing-off with Frankie, so she'd better rock the song. The start was good, though I wish she wouldn't squint at me. I think Jesse needs bangs, pure and simple. Back to the vocals, it was strong. I would like to hear more of her, please. I just wish she would open her eyes. Maybe she was going for Bette Davis Eyes. Randy called it uninteresting, and wanted more. Jesse asked what kind of more (and not in an annoying way). Randy said he wanted more range. Kara said that she took some risks and she liked it. Paula said that she really liked it, and said that she kept remembering Jesse during auditions. Simon worried it was forgettable, and "too school for school." Jesse seems pretty cool. I wouldn't mind seeing more of her. She's not better than Allison, though.
Kai Kalama
(
27, California
)
What Becomes of the Broken Hearted
. He has a great look, but I could do without the snarly face he kept giving. I kind of want his hair to be longer or shorter. It's at an odd mushroomy length right now. Still, he sounded decent. Nothing to get super excited about, though. Megan was doing her strange little shaky dance up in the balcony, and I wonder if she learned to dance from her son. Kara said that she really thinks Kai is a good guy, but thought he had some pitch issues, and found the song old-fashioned. Paula said that it's obvious that Kai likes throwback songs, and it was really good except where he fell off-pitch. Simon said that he has heard many performances like it in the past few years, and found the performance corny. He said that Kai would make a good back-up singer. Randy agreed, and called it a really safe performance.
Mishavonna Henson
(
18, California
)
Drops of Jupiter - Train
. We saw pretty much nothing of her previously, so she'd better impress. She's got a fantastic voice on her, though I could do without the bubble skirt, please. She had a bit of a nasally tone at times, but if she can get away from that, she's got a good voice. She sang the song like she was annoyed, scowling throughout, and I'm not sure about that choice. Her last note was a little rough. Paula said that she is a fan of Mishavonna's voice, but didn't like the song choice. Simon said that he finds Mishavonna to be really serious, and for some reason, the performance left him cold. Randy agreed with Simon that she seems much older than she is. Kara wanted her to loosen it up a bit. I would agree with that. Then Paula sneezed and the judge's comments were over. Mishavonna attested that she is, in fact, crazy, and not so serious as she seems, so we should vote for her.
Adam Lambert
(
27, Hollywood
)
Satisfaction - Rolling Stones.
I wanted to like Adam, but he just can't help channeling his inner Liza Minelli on high notes. My husband hates him because he killed a Stones song. He's a bit too much, honestly. I think he seems cocky and too self assured, and that works better in musical theatre than in this kind of competition. His emo hair seems forced, and I wish he wasn't quite so dyed. I didn't hate him as much as my husband did, but still... I'm torn. Paula thinks it's the Adam Lambert concert, and would have kissed his shoes, I think. Simon said parts were excruciatingly bad, and some parts were brilliant. I would agree with that. Randy said that he is the most modern person on the show, and said it was a bit manic, and called it da' bomb, and tried to get the Twilight fans behind Adam, saying he was like Robert Pattison. Kara complimented his range, and I agree with that. I think he has some fans, so I would not be surprised to see him go through.
My votes are going to
Allison
(05),
Megan
(07),
Kris
(06) I think, and
Matt
(08). I'll throw one or two at
Jesse
(09), too. I liked her. This one is much harder than last week, when most everyone sucked. This week, only half of them sucked.
Who are you rooting for?