To begin the night, Paula clapped heartily for herself and Ryan gave Simon a kiss on the head. Awkward.
Now, the Top 6 sing
All I Ask of You
from Phantom. The two
Davids
sound nice together,
Jason
sounded forced. The weak link in the three women is
Brooke
, though at least I could hear her. I could not really hear
Syesha
. The final chord seemed a bit odd, but I may be wrong.
Upon hearing the recap, I really want to silence
David Archuleta.
His song gets more and more unbearable every time I hear it. After that is over, Ryan gets to have a little sit down with Andrew Lloyd Webber. Ryan asks him what he thought of Brooke's mulligan. Brooke looked stricken that he brought it up again. She pouts expertly. Guess she learned that from the kids she nannies. Lord Webber also brought up Jason's odd song choice, which he really disagreed with.
The Ford Add is to
Tainted Love
, and everyone is kind of punked out.
David Cook'
s hair is awesome.
Syesha
and
Carly
also pulled off the look well.
Jason
? He had random beads in his dreads. Cause that's so punk. Punks love beads. And
David A
. got a little mousse in his hair. Not so much.
Brooke's
hair was insane.
President Bush and the First Lady love American Idol and Idol Gives Back. That is all.
Simon starts the whittling down process by calling out both
Davids. Cook
is ever so more eloquently spoken that
Archuleta.
Both are safe, and we learn that Neil Diamond is going to be the theme next week. Yipes.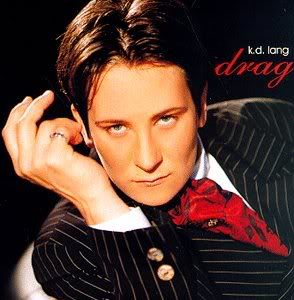 There is a little package about former Idols who are on Broadway. I miss Clay Aiken before he looked like a KD Lang. It was good to see Tamyra.
Leona Lewis performed, apparently Simon discovered her. She's pretty good, I guess, I like the song.
Next up are
Brooke
and
Syesha
.
Brooke
defends her decision to call a Mulligan, and then talks and talks about how she is known to talk to much.
Brooke
is safe,
Syesha
is in the bottom 2. That's BS, right there.
Brooke
pouts about being safe.
Carly
and
Jason
are up next to find out their fate. Shockingly,
Jason
is safe and
Carly
is in the bottom two. That's also total BS.
They each get a chance to sing an encore, which is nice, instead of making them sing after being voted off. I am still so upset at this bottom 2, they were two of the strongest last night.
Then my freaking power went out, and my f-ing receiver wouldn't restart. There was much swearing, I missed the end of the show. I know that it ended with
Carly
being voted out, and that is so upsetting. I will truly miss her. At least she won't have to sing Neil Diamond next week.